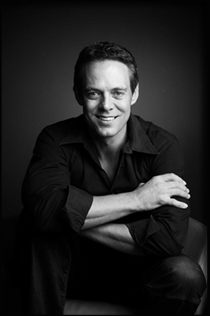 As an actor, singer, writer, producer, and Managing Director of BIGCATPRODUCTIONS, Jeffery's experience covers many facets of the entertainment industry.

As an actor and singer, Jeffery began his career at the age of six in his first performance of, "The Emperor's New Clothes." After appearing in a few more productions, it wouldn't be until many years later that he would find himself back in the land of performing as sport filled his youth.

With a disciplined outlook and a dogged determination, Jeffery soon forged out a career in the entertainment industry, covering both stage and screen.
Some of his acting credits in these arenas are: The Ken & Barbie Killers, Ascension, Underground - The Julian Assange Story, Rush, Killing Time, Sex Lies and Double Lives, Exit, Blue Heelers, Faith is Red, Servus, 12-ish, Ribbons, Serenity, On The Town, The White City Fix, In Between Seasons, The Coat, Play Dead, The Lovers, Stingers, City Of Angels, Mission Impossible, Neighbours, The Big Steal, amongst many others.
As a writer, Jeffery more or less stumbled into this vocation whilst playing the part of Stine in the 1996 Musical production of, City of Angels.