After a break on other projects it's time to hit the keyboard again and try and get Redemption knocked out. Really love this piece. Hope I can get this one up, it has a really good heart to the story.
---
New ideas are on the table at the moment. Will be interesting to see what pans out!
---
Redemption, a new script dealing with the street kids scene is coming along nicely. Should be a powerful piece when it is finished, and hopefully shine the light on a subject that needs some airing.
---
Deadly Choices is being read by another Production Company... Could be a very exciting time for this little piece!
---
A very, very quick turn around and notes are back for Uriel! A bit of a rewrite, but relevant points. It will definitely make it a stronger piece.
---
Uriel has been sent off for script notes! I am looking forward to getting these back!
---
Deadly Choices has just had a full rewrite after extensive notes! (Previously Water Deep.) I have gone back to the old version and can hardly recognize it anymore. What a transformation! It has been a excruciating task, but worth all the blood sweat and tears... And there were a few! Thank you Luke!
---
Notes are back in for Water Deep. After a very lengthy session with the script assessor, a lot of very in-depth notes are going to be implemented. It will change the script dramatically, but will make it a great deal stronger... Name change as well!
---
Water Deep has just been sent off for script notes!
---
Next round of funding begins for, A life unexpected, The Franz Stampfl story. Another big push could see it over the line!
---
I have just seen some of the interviewee footage. Wow, very impressive. It's going to be amazing!
---
Sally and a small crew have left for the UK to film the first of the interviewees. Sir Roger Banister, Sir Chris Chataway as well as Franz's relations in his homeland of Vienna. Very exciting times, especially when you realize you are about to speak with the man who first broke the 4 minute mile.
---
Franz Stampfl: The Man Behind The Miracle Mile is currently accepting tax deductible donations from individuals and businesses to facilitate transferring the 200+ rolls of Super 16mm film Franz shot over his lifetime to digital format, as well as enable the production team to travel to the UK and Austria to film interviews with Sir Roger Bannister, Sir Christopher Chataway and members of the Stampfl family in October 2011.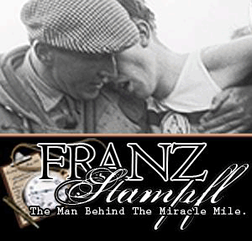 We would like to invite you to come on board as a supporter of the landmark documentary "Franz Stampfl: The Man Behind The Miracle Mile" by making a fully tax deductible donation (for Australian donors) or grant (for international donors) to the Australia Cultural Fund (ACF), operated by the Australia Business Arts Foundation (AbaF), who have registered this project as being eligible to receive donations through the Fund.
To go straight to our profile on the AbaF Australia Cultural Fund website and donate online, click here.
Franz Stampfl: The Man Behind The Miracle Mile has just reached its first financing stage. The project has started to gather a lot of momentum and seems to be pushing forward. Sept is set for UK interviews with Sir Roger Banister and Sir Chris Chataway.
---
Franz's Squad is moving along with tons of research being done! The more that is uncovered the more the story is growing. The man lived a very full and fascinating life! To find out all the latest news on this project, go to http://www.franzthemovie.com/
---
Well it has finally arrived! "Meet The Malamites" has gone live! BIGCATPRODUCTIONS first, yes that's right, first published children's book has become a reality and can be found at: http://www.trafford.com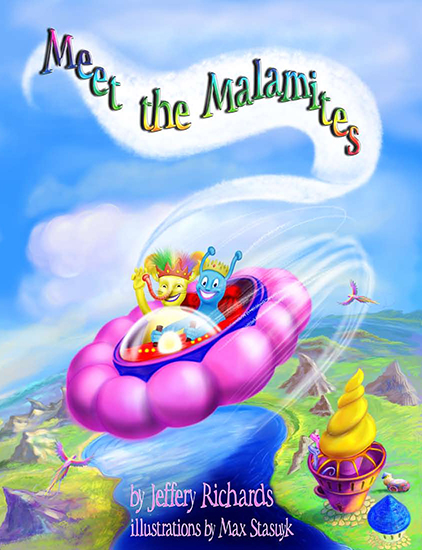 Check out the Malamites merchandise store as well. If you love the fun loving Malamites, you'll love this stuff! Click here to take you to the store!
---
BIGCATPRODUCTIONS has launched Bandland, a new product range through Zazzle.com! This range is for the rock star in us all. So whether you're a Rock God with fingers of lightning and the vocal presence to split ear drums with deafening decibels, or an air guitar hero on your way to the world championships, or maybe just a wannabe climbing the gig ladder, or a punter who just loves music... Band Land is sure to have something to rock your world..... in a fashion kind of way that is. Check out the merchandise in the panel below! Click here to take you to the store!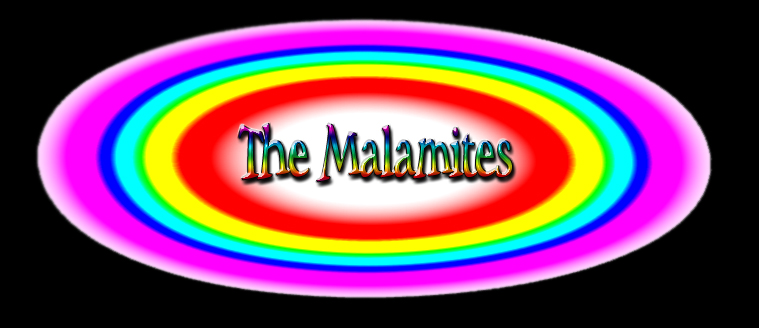 You can now purchase your very own Malamite products through Zazzle.com! There will be an ongoing product expansion as time goes on, so click on the link below and join the growing Malamite community.
For those not familiar with, The Malamites, these creatures are a race of beings from the planet Brimlest, in the Melgatron Galaxy. There are many different species of Malamites, some of which are Melody, Shnapple, Trundle, Snorse and Gooba, just to name a few. Their home planet, Brimlest is quite simply the land of dreams, a happy place full of joy with endless fun and games.
New Malamite products below! Click here to take you to the store!

---
---
Meet The Malamites, the first of ten children's books in the Malamites book series is due for release later this month through Trafford Publishing. Web page and links to follow shortly.
---
Production work is underway on the first of the children's picture books, Meet The Malamites! A Malamites book series.
---
Co-Producer, Sally McLean (of Incognita Enterprises) has returned from the UK with a myriad of contacts for the various projects we are currently developing. Sally was invited to attend the BAFTA Film Awards by the BBC and flew out to London in early February. During her time over there she had several meetings and we are now following up with her numerous contacts with proposals and scripts.
---
Our documentary/drama project,
Franz's Squad
(working title) being produced in association with
Incognita Enterprises
has just received it's first round of funding via private investment. We continue to talk to various investors as well as the targeted broadcasters both in Australia and the UK.
---
Heart, one of
BIGCATPRODUCTIONS
current film project, written by
Jeffery Richards
, featured as a rehearsed script reading at "Screen Play", featuring
Alan Fletcher
, Andrea Swift, John Bayliss, Jude Beaumont, Jacob Allen, Adrian Mullaney and Hamish Michael and directed by
Jeremy Stanford
. "Screen Play" is held every month at ACMI, Federation Square, Melbourne, Victoria.